Cart (

0

)
Recently Added

0

Item
Total

$0.00
The item you just added is unavailable. Please select another product or variant.

Cart (

0

)
Recently Added
Total $0.00
The item you just added is unavailable. Please select another product or variant.
The perfect way to fundraise and/or donate to your favorite charity!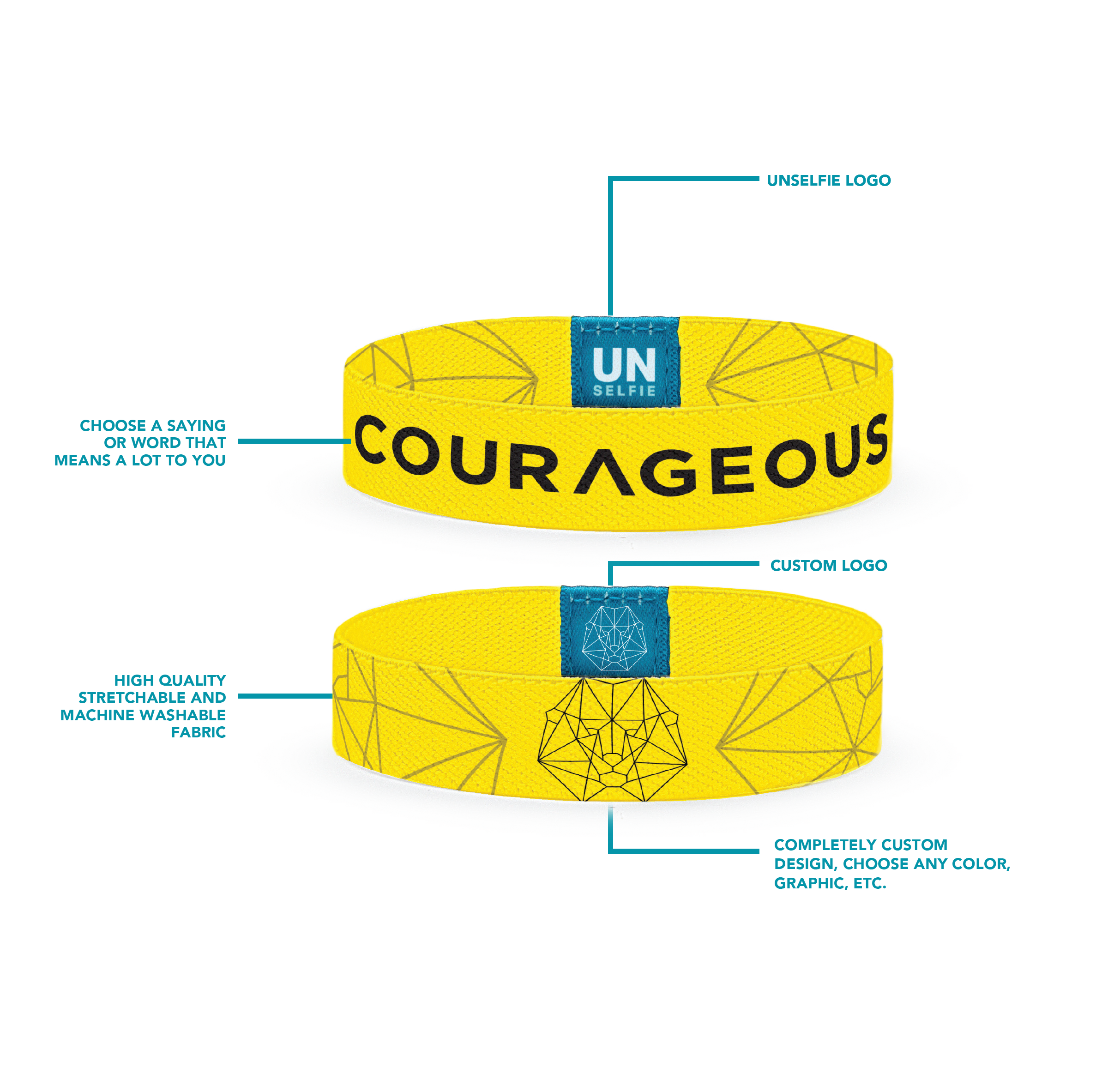 Custom UNSELFIE orders are a great way to support a charity or cause of your choice by co-creating a wristband design that's meaningful and connected to your initiative. To initiate the process of customization please provide: logo, images, desired color palettes, inspirational words, slogans, charity information, achievements, goals, etc. in order for us to create the best possible design options. Submit all above mentioned items for inspiration along with the attached submission form to custom@unselfie.com.
Please note that colors in design rendering may vary slightly from actual version of band. The inside of the pattern (detail & placement of artwork) will vary slightly from band to band due to pattern cutting during production.
Each order will come with a custom table sign (Letter size 8.5" x 11"). We require customers to display the wristbands in the provided branded display for events as retail stores do.
Each order can be broken down into 3 sizes if needed (each size can be no less than 100 units). Please indicate sizes and quantities on your order form.
SMALL (6.5") – great for youth
MEDIUM (7") – most common size
LARGE (7.5") - for larger wrists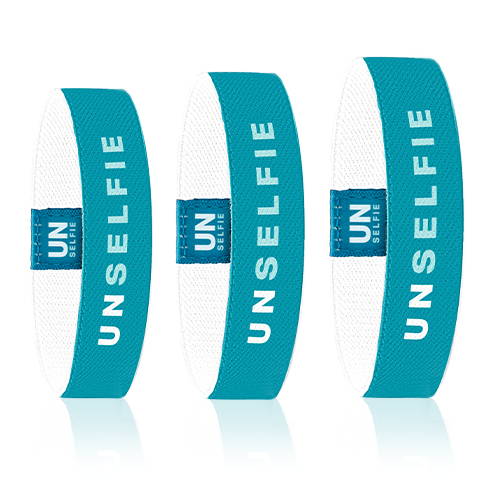 BANDS COST
300 units - $5.00 each
600 units - $4.50 each
For further price breaks please contact your rep or our office directly at (973) 337-8551
PAYMENT
A 50% deposit will be due upon commencement of design process.
Final 50% payment plus shipping will be due upon shipment of order to customer. Shipping costs will be added separately.
1st display free. Additional displays ($55 each)
▼
Individual packaging ($0.35 each)
▼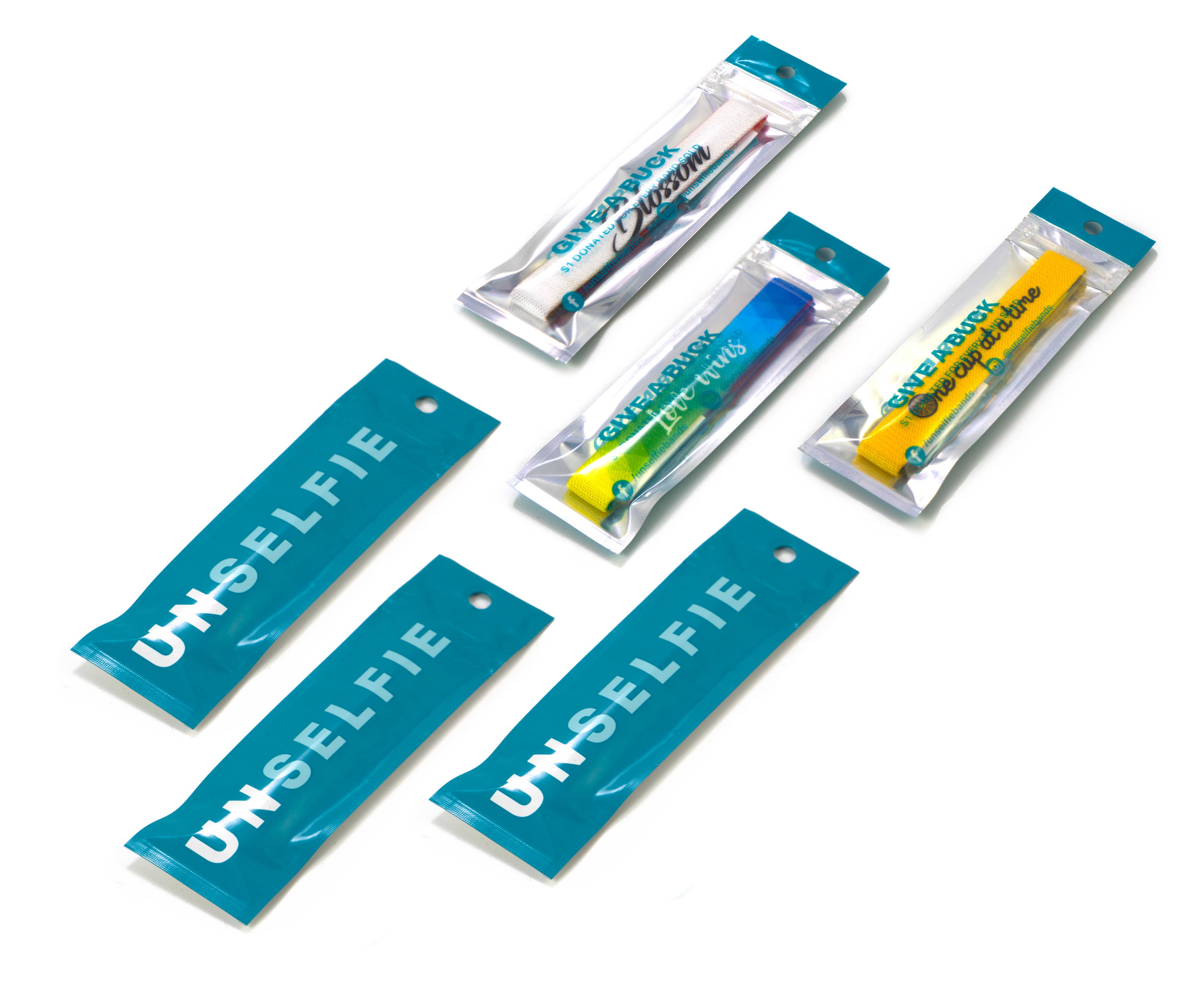 * Please note that quantities may be slightly reduced once we do quality control.
If you need an exact quantity for an event please notify us ahead of time so that we can adjust the order to accommodate for quality control.
PRODUCT SHOWN FOR DEMONSTRATION PURPOSES
From your purchase UNSELFIE will donate $1 for each wristband to the charity of your choice. Donations to your selected charity will be made during the next quarter following the completion of your order.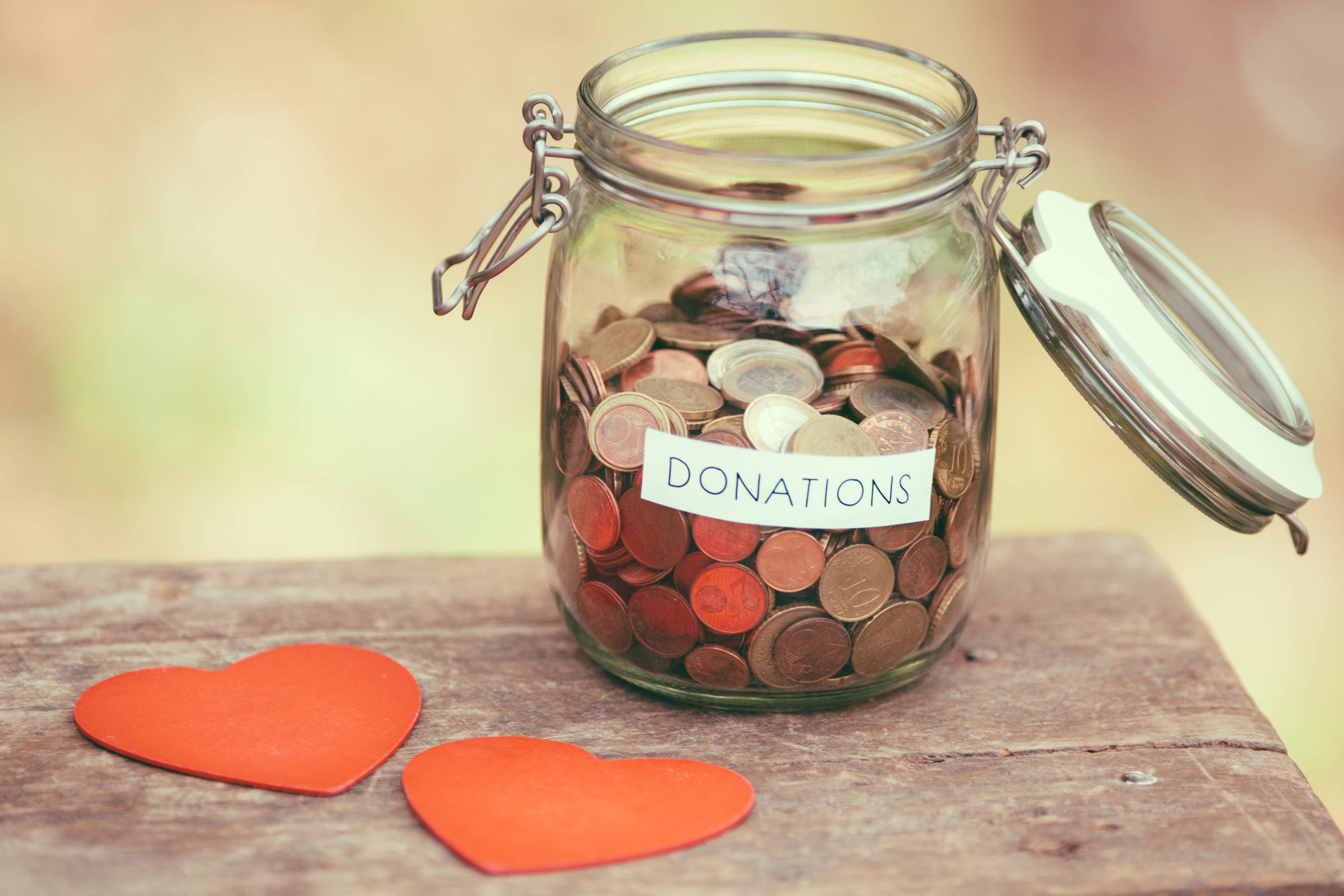 ---
Once the conceptual rendering is created, we will contact you to review the design. If the design is what you are looking for, GREAT!
We acknowledge that there is always room for secondary input from you to improve and finalize the design you are looking for. We will allow up to 2 full revisions at no charge (full revisions consist of design revamps and graphic intensive changes. This doesn't include misspellings, simple color changes or any other quick fixes).
* Please note lead time after artwork approval is approximately 4 to 5 weeks.
WRISTBAND AND CUSTOM TAG RENDERING APPROVAL

Once the revision process has been finalized, you will be sent a proof form to approve and sign. Please make sure you look closely for any needed adjustments before signing. Once the proof is approved, we will consider the project as finalized and ready to go! At this point the design process will be closed. All revisions will be finalized with no possibility to further modify any aspects of the artwork, design or form factor. A physical sample of your approved design can be requested prior to placing the bulk order for an additional fee of $100. 
*Please note that ordering a physical sample will delay the overall turn-around time. Approximately 2 weeks is needed to receive the sample, then confirmation will be placed and the 4 to 5 week lead time will begin. Each order comes with customized tags. The mission statement and logo you provided on the submission form will be used to create these hangtags.
You are now the proud owner of a uniquely designed UNSELFIE band!
---